A few months ago, I saw the launch of a new online store called 1780 by SariSari. 1780, which stood for the 17 Regions and 80 Provinces of the Philippines when the idea was formed, is an e-commerce store that focuses on your not-so-common and unique Philippine products. What you'll find on the site aren't the usual dried mangoes of Cebu that you find in many stores and groceries, this being my example because this seems to be one of the most recognized Philippine products, which you can see if you log on to Taobao or what you see Chinese people bringing to China when they're flying from here, or even at some China groceries.
The site, which hopes to bring focus to Philippine products, also aims to champion merchant empowerment, especially towards products that are not heavily recognized by people, or people outside areas where the products are being made/sold. This also helps people who don't have the means to market what they make, as 1780 aims to discover Philippine products that are unique and have market potential. What's more, products on the site showcase not just the products, but also aim to feature the merchants themselves by telling the story behind the person, who is behind the product.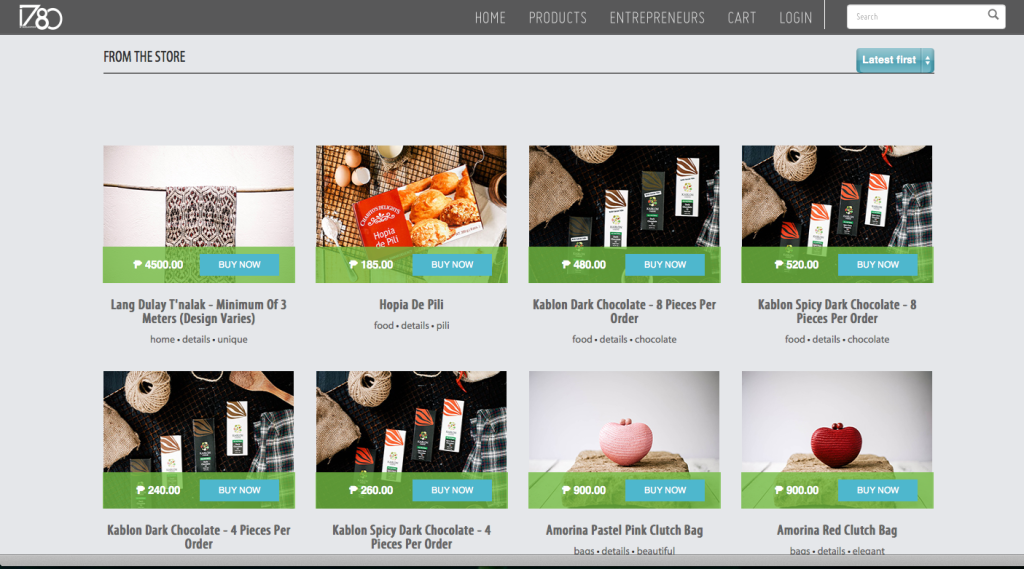 What's on the site includes Philippine products like snacks, cuisines and wine, locally-made jewelry and cloth, and also a variety of locally-made bags and other accessories. These products showcase not just the quantity and quality of locally-made goods, but also showcase the identity of the merchants and the products from various reaches of the Philippines. It is like discovering the identity of the products, the merchant, and their region, from looking at how each item is grown, or crafted, or innovated.
According to travel and tourism influencer, and heritage advocate Ivan Henares who was present at the October launch, "There are people yearning for these products, but they don't always have the chance to travel." Here is where technology makes a huge impact. The world is getting smaller, but we're also slowly discovering that there are still so many places to see and visit, and so many things we have yet to discover. Despite the world getting smaller, the fast-paced lifestyle that people have, especially in the city, sometimes makes it difficult to find time to do things that aren't convenient. E-commerce sites play a big part in bringing convenience to every person's doorstep.